BREED FOR JAHRESTAL V. NOBEL LINE *5. 12. 2007

Junior winner Special dobermann show, BH, ZTP 1A, HD-A


2 years old male, strong sceleton, elegant physique, excellent origin, with any exterier defect. Very ebullient, contact, not agresivly, very teachable, handy. Without any problems, habituated to live at home, ready for sport, personaly protection. Representativly type. Ready for breeding.

The pictures from protection training are here.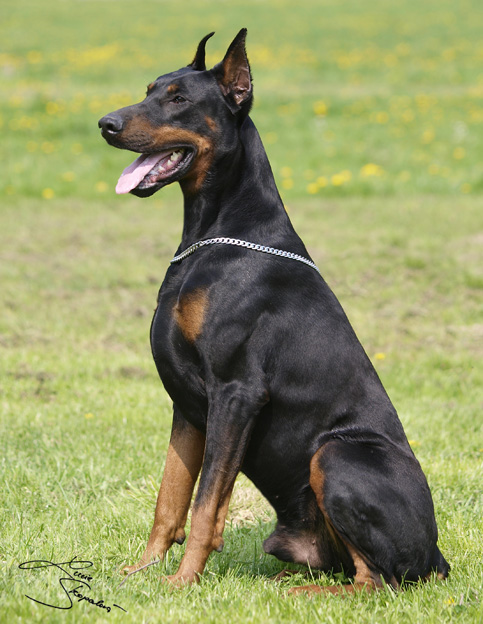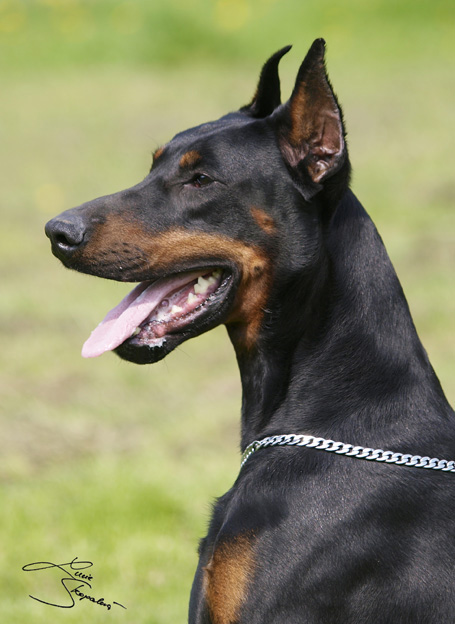 Father: Nitro del Rio Bianco - IDC winner, AIAD winner, Best producer IDC, ZTP, HD-B, eyes-free
Mother: Livonija Baronessa Isis Isida - Multichampion, HD-A, eyes-free


Ask for actually price.



Pedigree:



Champion, IDC winner
Nitro del Rio Bianco
Interchampion, ZTP, SchH 1
Nilo del Rio Bianco
CAC, SchH 1
Nero del Diamante Nero
Athena del Rio Bianco
Farah del Rio Bianco
Interchampion, SchH 3, ZTP
Graaf Quirinus v.Neerlands Stam
Sophie del Rio Bianco
Multichampion
Livonija Baronessa Isis Isida
Champion
Ali Amadeus Piligrimas
Champion, IPO 1, ZTP
Ilane Darafal
Interchampion, IPO 1
Taisija iz Slavnoi Stai
Interchampion, IPO 1, HD-A
Paola Penelopa Piligrimas
Vice-Europe winner, SchH 1, ZTP
Victor di Casa Balestrieri
Interchampion, IPO 1
Taisija iz Slavnoi Stai