BRED Z LINKOVA *30. 9. 2004

IPO 1, HD-A



The imposantly male with a strong scelet, a bulky head. The excellently health. Excellently pedigree (5 world winners to 4th generations): Lasso v.Neuen Berg, Kimon v.Dan Alhedy´s Hoeve, Visum v. Arminius, Zamb v.d. Wienerau, Fanto v.Hirschel Well-balanced, loves children, unconfliktly with other dogs and animals. Temperamently, but very controllable, expressive interest about the ball. On protection part without eny compromis, a very firm bite.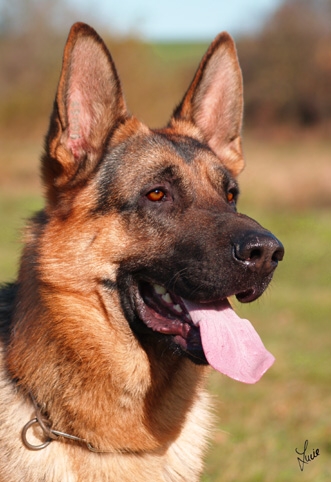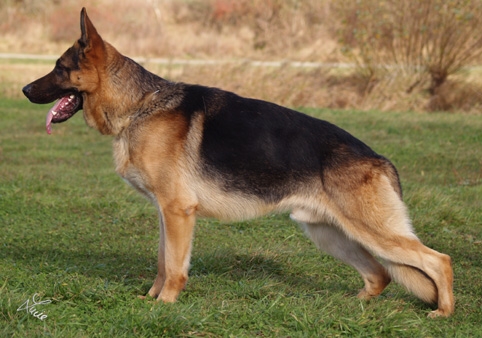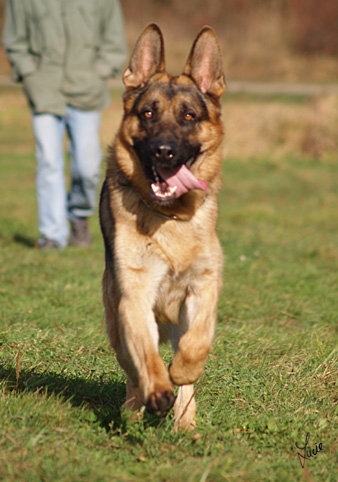 Father: Navolino Avax Hof - 2 x Class winner, ZVV 1, SchH 1, HD-A
Mother: Rikka z Linkova - SchH 1, HD-A
Bred´s pictures are here.

Pedigree:
Navolino Avax Hof
ZVV 1, SchH 1, HD-A
Ando v. Altenberger Land
SchH 3, Körkl. 1, HD-A
Cary v. Fiemereck
SchH 3, Körkl 1 Lbz., HD-A

Evita v.d. Zomerdijksladen
IPO 1, HD-A
Zimba Avax
SVV 1, HD-A
Sämmo v.Fiemereck
IPO 3, SchH 3, FH, Körkl. 1a, HD-
Kimba Avax
SVV 1, HD-A
Rikka z Linkova
SchH 1, HD-A
Math della Loggia dei Mercanti
SchH 3, Körkl. 1
World winner Lasso v.Neuen Berg
SchH 3, Körkl. 1, HD-A-A
Xiu della Loggia dei Mercanti

Messie Irluka
ZVV 1, HD-A
Tony v.d. Wienerau
SchH 3, Körkl. 1, HD-A
Tina Onyx Bohemia
ZVV 1, HD-A