ART Z ER-LUKU *1. 8. 2005

ZVV 1, IPO 1, HD-A, X-ray of elbows - neg.

Sable, outstanding, stately male, deep full bite, fooly managable, prepared for peak championats. No problem with children. Suitable not even for top sports, but also for service in military, or personal protection. In future a confident competitions winner and stud male.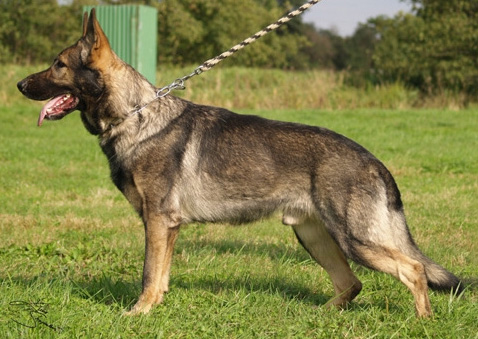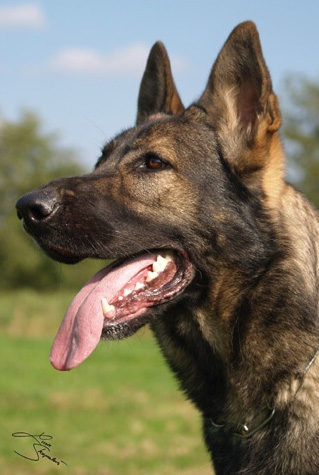 Father: Anouc Lar Leomegy - SchH 1, HD-A
Mother: Era z Ax-Daru - IPO 1, HD-A
The pictures of Art 10/2007 are here.
The video is here.

Pedigree:
Anouc Lar Leomegy
SchH 1, HD-A
Basco del Cerbero
SchH 3, FH 1
Cyto v.Alten Forst
SchH 3, IPO 3

Zusel v.Leipheimer Moor

Iskra Leomegy
ISP 1
Gundo v.d. Nieratzquelle
SchH 3
Ninja Polluxova
IPO 3
Era z Ax-Daru
IPO 1, HD-A
Xero z PS
IPO 3, SchH 2, HD-A
Grim z PS
ZVV 3, IPO 3, SchH 3, ZPS 2, HD-A
Lenka Clo CS
ZVV 1, HD-A
Darka z Blatenskeho zamku
ZVV 1, IPO 1, OP 1, HD-A
Omar z Blatenskeho zamku
ZVV 3, IPO 3, HD-A
Ura z Blatenskeho zamku
ZVV 1, HD-A